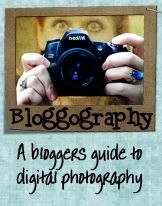 This weeks challenge was to become familiar with the exposure compensation button on our cameras to see how it impacted the lighting in our pictures. Spring was to be the theme for this week too. We've had some peaks and valleys in our weather lately. Lots of dreary rainy days and some gorgeous warm days. Spring, in the sense of flowers and green grass and all that, has yet to make an appearance however. My grass is still brown and we've no flowers budding. And sadly, I neglected to take my camera out when we were out and about on those spectactular sunny days. So I made do with my sad little jade cutting that sits on a windowsill forever yearning to stretch it's roots into soil. Please ignore the dust and cobwebs on it's foliage.
This first picture was shot with the exposure compensation set where it usually is at zero
f 5, ISO 400, 1/320 s.
Not too bad but a little bit dark.
Just to see what would happen I moved it to -1 and wonder of wonders, it's darker.
f5, ISO 400, 1/800s
For this last picture I nudged it up to +2.3 and liked the results.
f5, ISO 400, 1/250s
Not so bright that it's blown out and the light accentuates the shape of the leaves and the glass.
Thank you, thank you, thank you Manic Mother for choosing one of my photos from last weeks challenge as one of your favorites! I can't tell you how thrilled I am.
If you want to take part in the challenge or check out some of the other amazing entries hop over to
Manic Mother
or
Better in Bulk
. I'm always intrigued with how others interpret the theme and am often blown away by their photos.