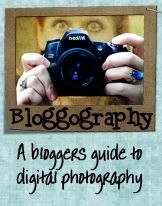 This weeks challenge was to remember the rule of thirds when taking a picture. I always tend to center my photos. But when I see the rule of thirds done well it makes so much sense and the resulting photos are so appealing. It's funny because I very consciously went about trying to take photos with the rule of thirds in mind and more often than not I'd find I'd veered back toward center without fully realizing it. It's a hard habit to break. I did get a couple that I liked and this photo of Katie loving on Daisy is one of my favorites.

By the way, I do have two other kids but Katie is the lucky one who spends all day with me so unfortunately she gets her every waking move photographed. The other two are spared the agony because they're at school.
Link over at
Manic Mother
or
Better in Bulk
to showcase your own photo. While you're there, check out the other amazing photos.